Who We Are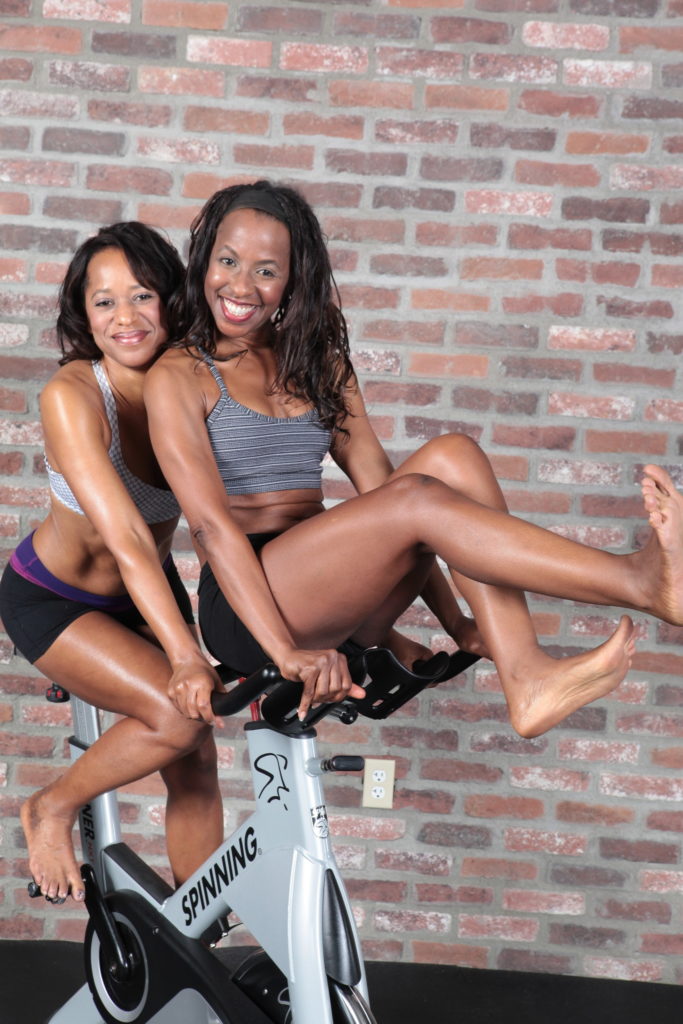 My sister and I are the co-owners of RPM Fitness Studio and Spoiled A Day Spa (now together in one location).
We are known as "The Graham Sisters": a true family business, Karyn and I have given a new meaning to the word sibling love. More like going to a friend's house to workout, rather than a gym, RPM is like no other fitness studio. For example, upon entering RPM there are couches by the front desk. We want people to feel free as if they were coming into our home, and if they feel like it, they can hang out after class. And hang out they do. The moment you step inside, you are always greeted with a friendly smile, and you definitely feel special.
In addition to a warm, friendly atmosphere, the classes, teachers and trainers are the best in Los Angeles. Unlike corporate gym chains, RPM classes are more intimate, and the instructors are more attentive. RPM also offers a variety of classes where you can meet all of your workout needs: Spinning®, Pilates, yoga, personal training, and nutrition counseling. RPM also offers several combo classes where RPM'ers (as they are sometimes called) can expect a 30-40 minute heart pounding motivating cardio, then another 15-20 minutes on abs, body-sculpting, yoga or Pilates. We like to recommend "Two workouts for the price of one!"
RPM is also known for its Slimfit Bootcamp™. This well-rounded physically and mentally challenging Bootcamp is recognized throughout the valley.
If you think good customer service, common courtesy, and friendly clientele is non-existent, visit RPM. We pride ourselves in changing your mind about fitness; our dedication and love is infectious.
– Cynthia Graham
"Right on!" – Karyn Graham
Fitness.
Nutrition.
Empowerment.
Spinning.
Pilates + Yoga.
Private Training.
The Workout Club.
Devoted To Your Health.
Teaching A Healthy Lifestyle.

CARDIO + ENDURANCE
We want to empower you to train like an athlete no matter where you are in your fitness routine. In other words, we are here to get you to your very best and strong cardio and endurance training help ensure that.

YOGA + PILATES
Stretching and elongating your body through isolated movement, increasing flexibility and agility, and finding your strongest physical self is key. No matter your age, their are tremendous benefits to Yoga + Pilates that will last you a lifetime.

STRENGTH TRAINING
Building muscle and toning your body takes more than weights. Knowing HOW to utilize your body, how to maximize every movement, these will not only improve your physique but keep you strong and healthy. (And injury free!)

NUTRITION
You get out what you put in. How you treat the inside of your body is by far the most important part of a lifestyle of health and fitness. We teach you what works for YOU! Our goal is to understand what your nutrition history is, including allergies, and find the best nutrition plan tailored to you. Nutrition is not a "One Size Fits All" situation and we understand that.

GROUP TRAINING
We can do it alone but it's a whole lot easier to do it together. We firmly believe working together allows you to have a support system that makes it nearly impossible to fail.

MAKE THE COMMITMENT
"Desire is the key to motivation, but it's determination and commitment to an unrelenting pursuit of your goal – a commitment to excellence – that will enable you to attain the success you seek."